We recommend putting these instructions on a computer while installing presets on your phone. It's just easier.

On your computer go to derksenphotography.com/presets
Get the Lightroom App.
Open the app, create a free account, or sign in if you already have an account.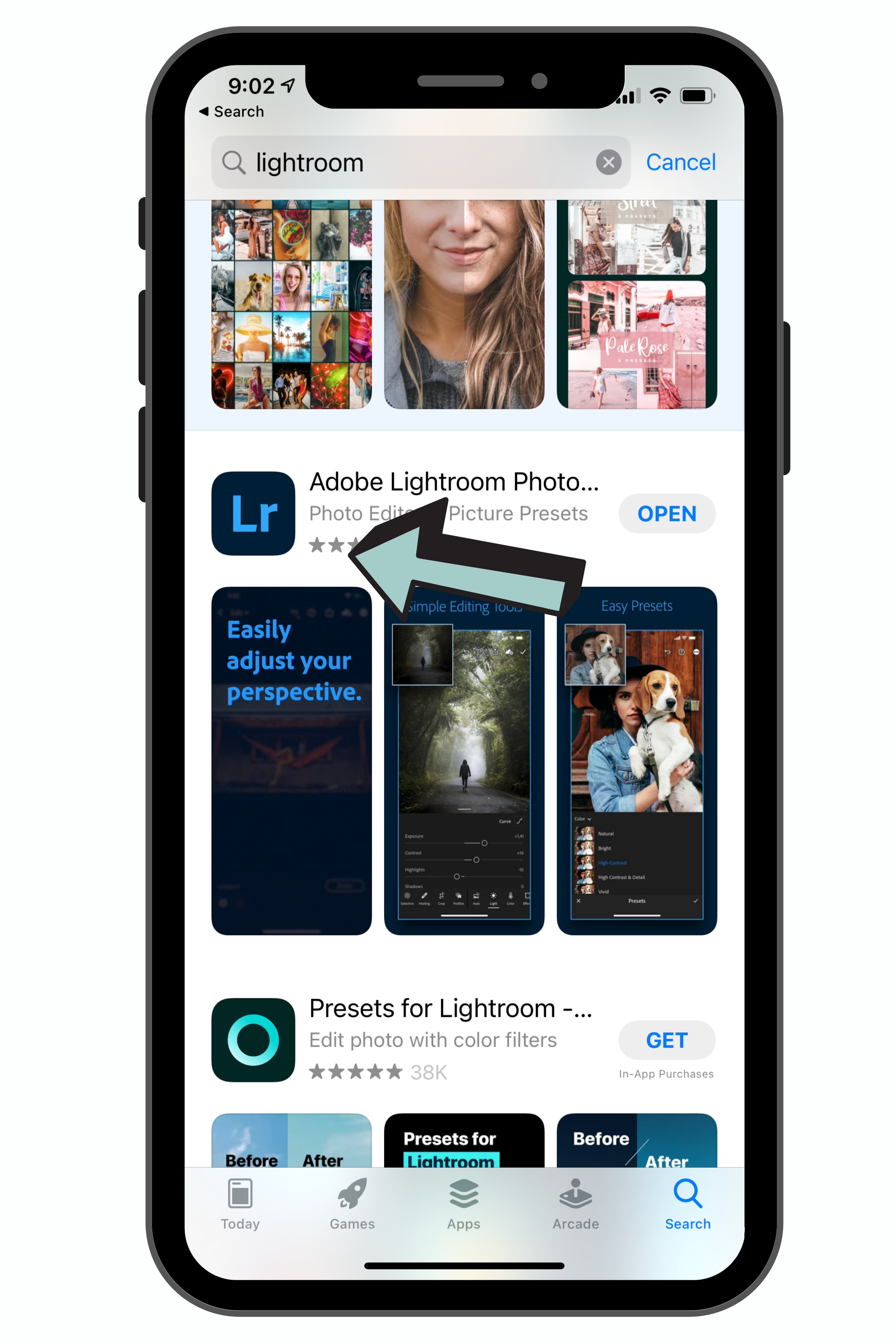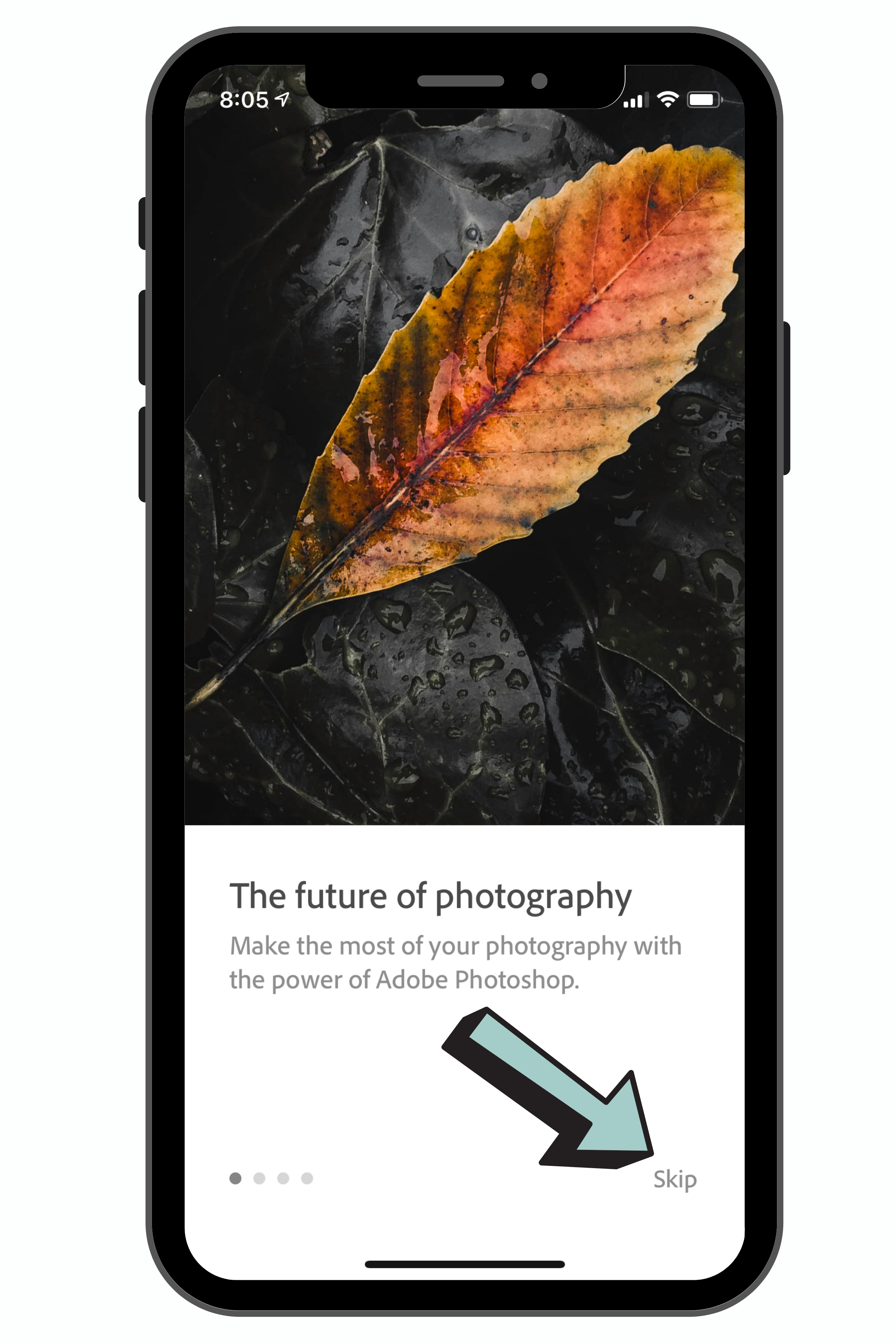 Go to your email.
Find your purchase receipt.
Click on the link that has the name of the presets you purchased.
Then click "Download"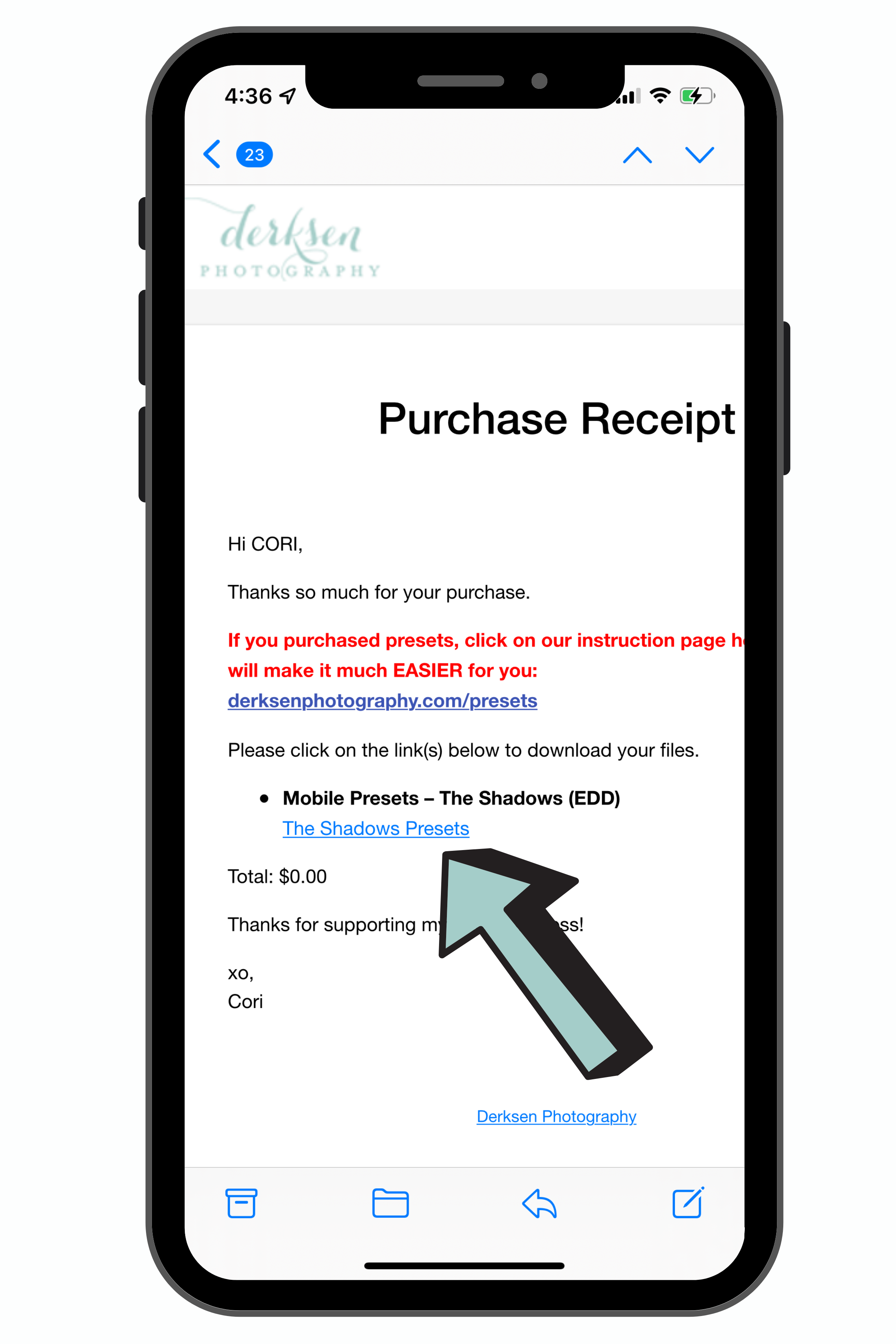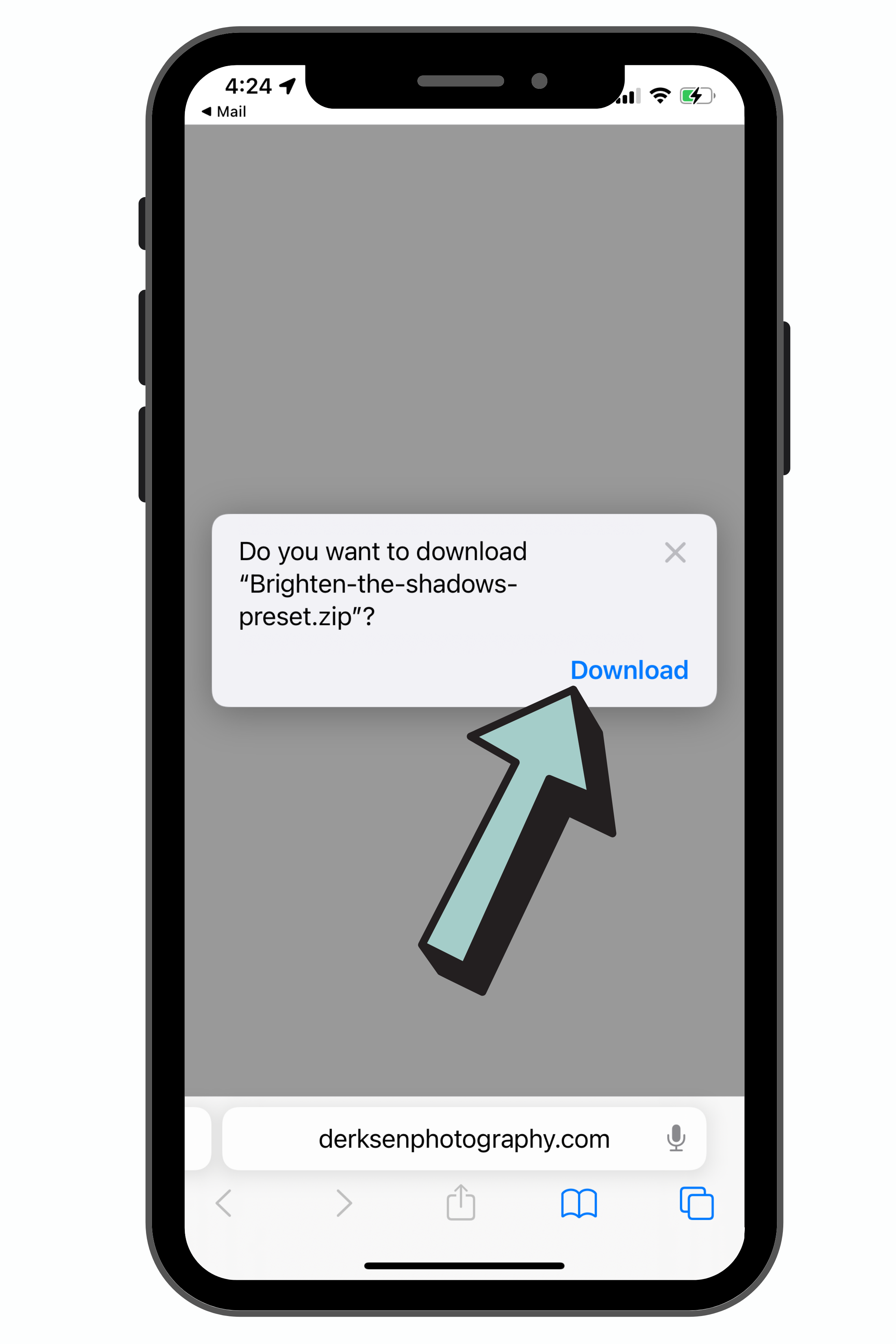 Find + open the Files App.
In the Files App, click on the zip file of presets that you downloaded.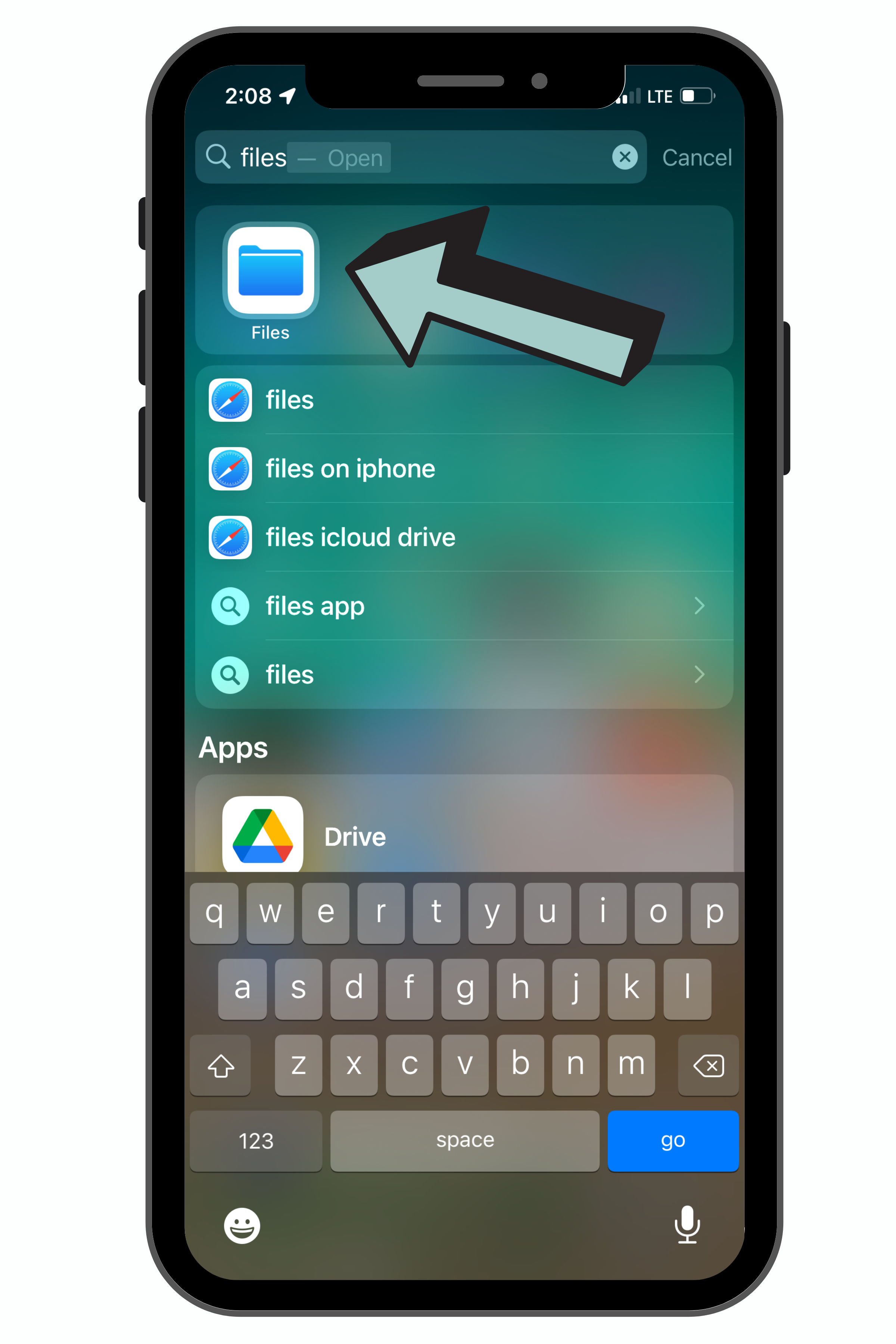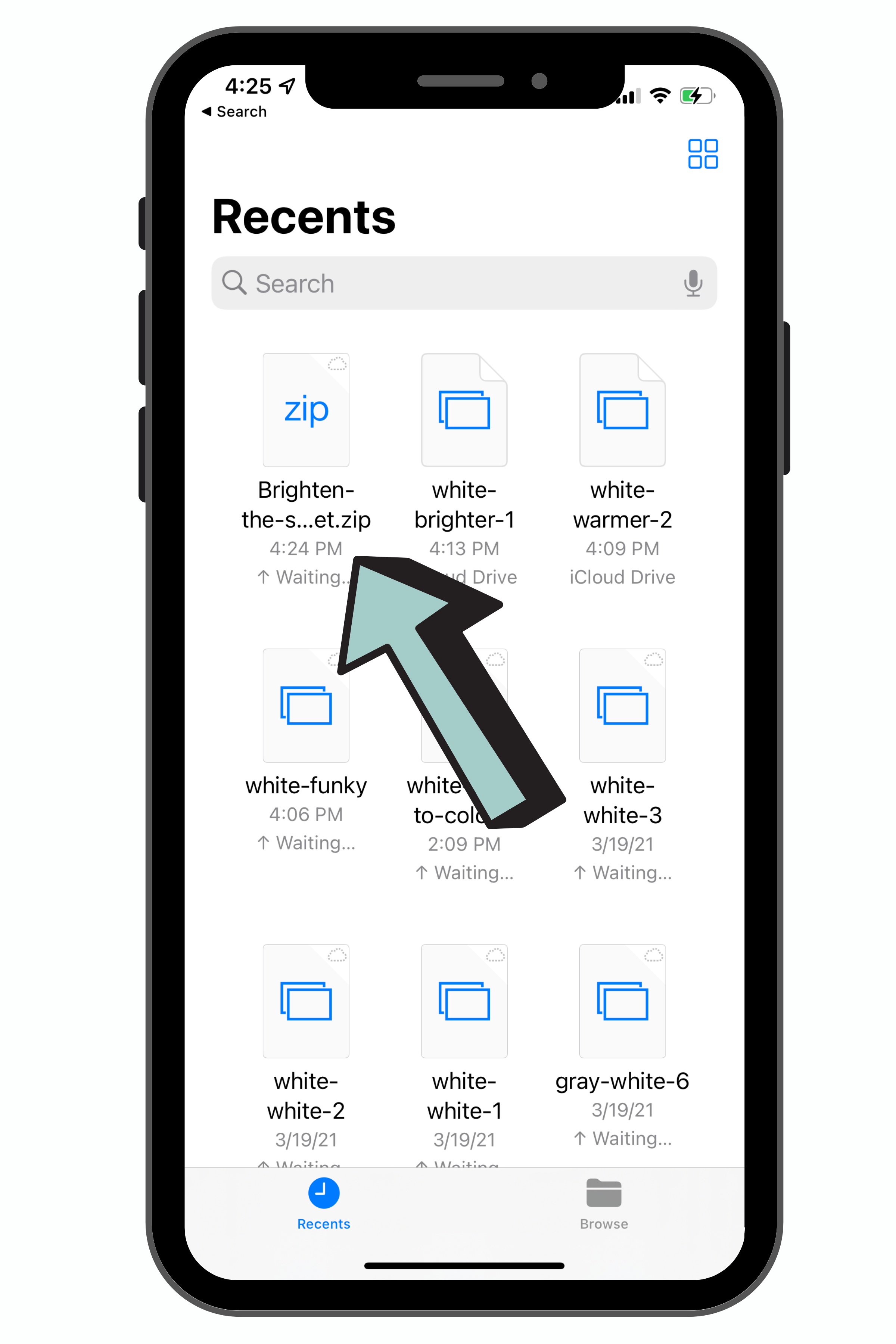 Click on the folder of presets.
Then click the circle with 3 dots at the top and choose select.
Now select all of the presets from that group and click the square-arrow on the bottom.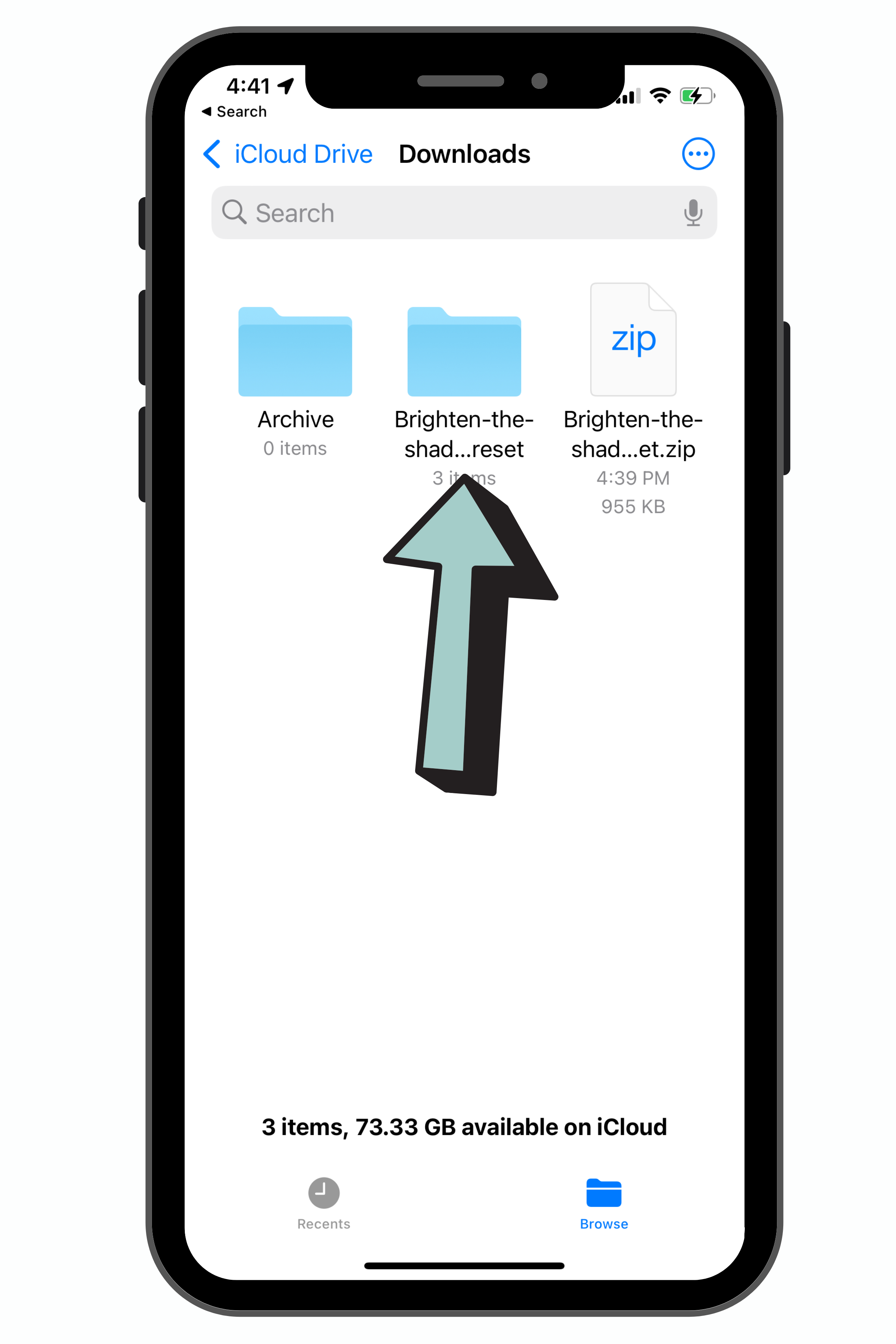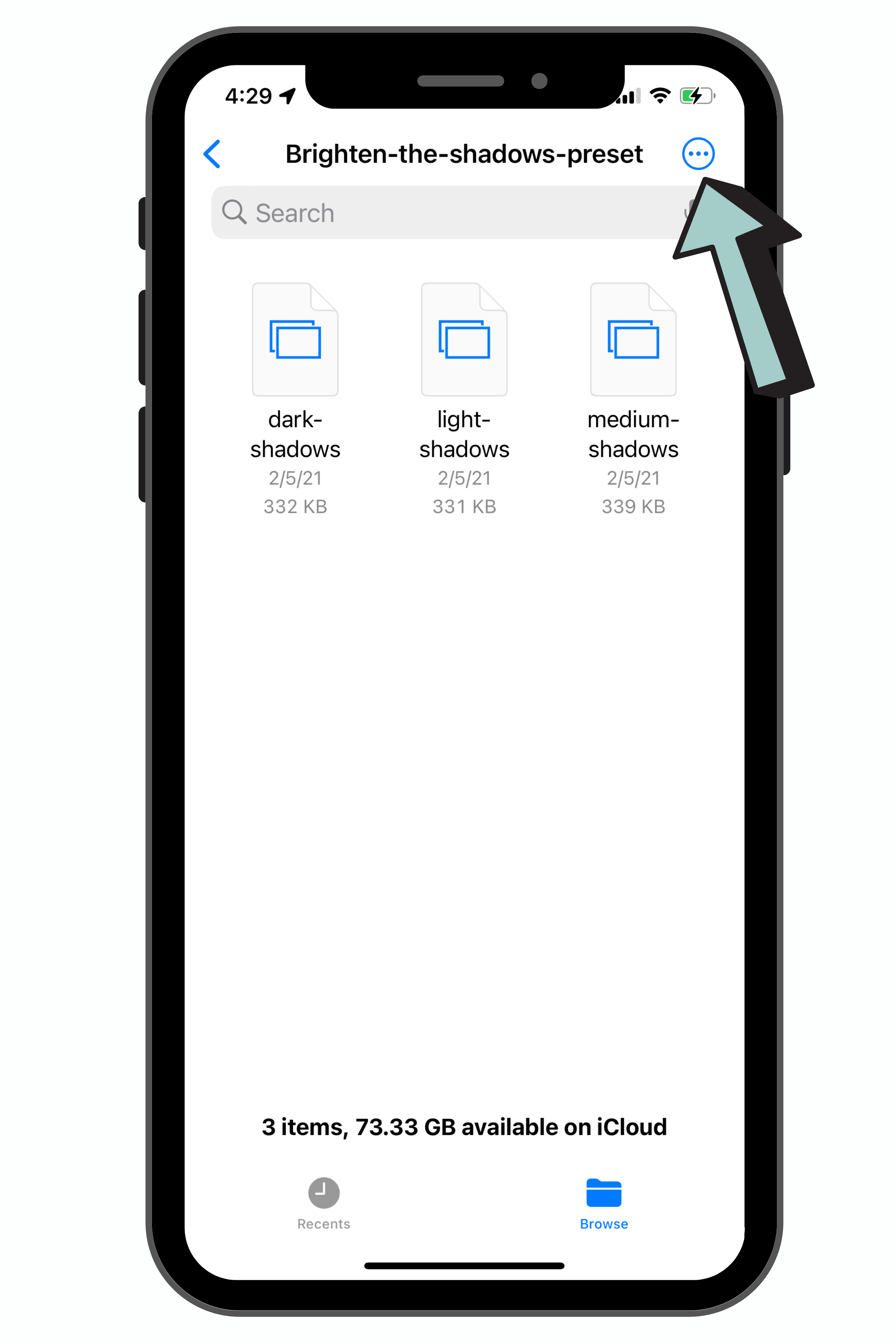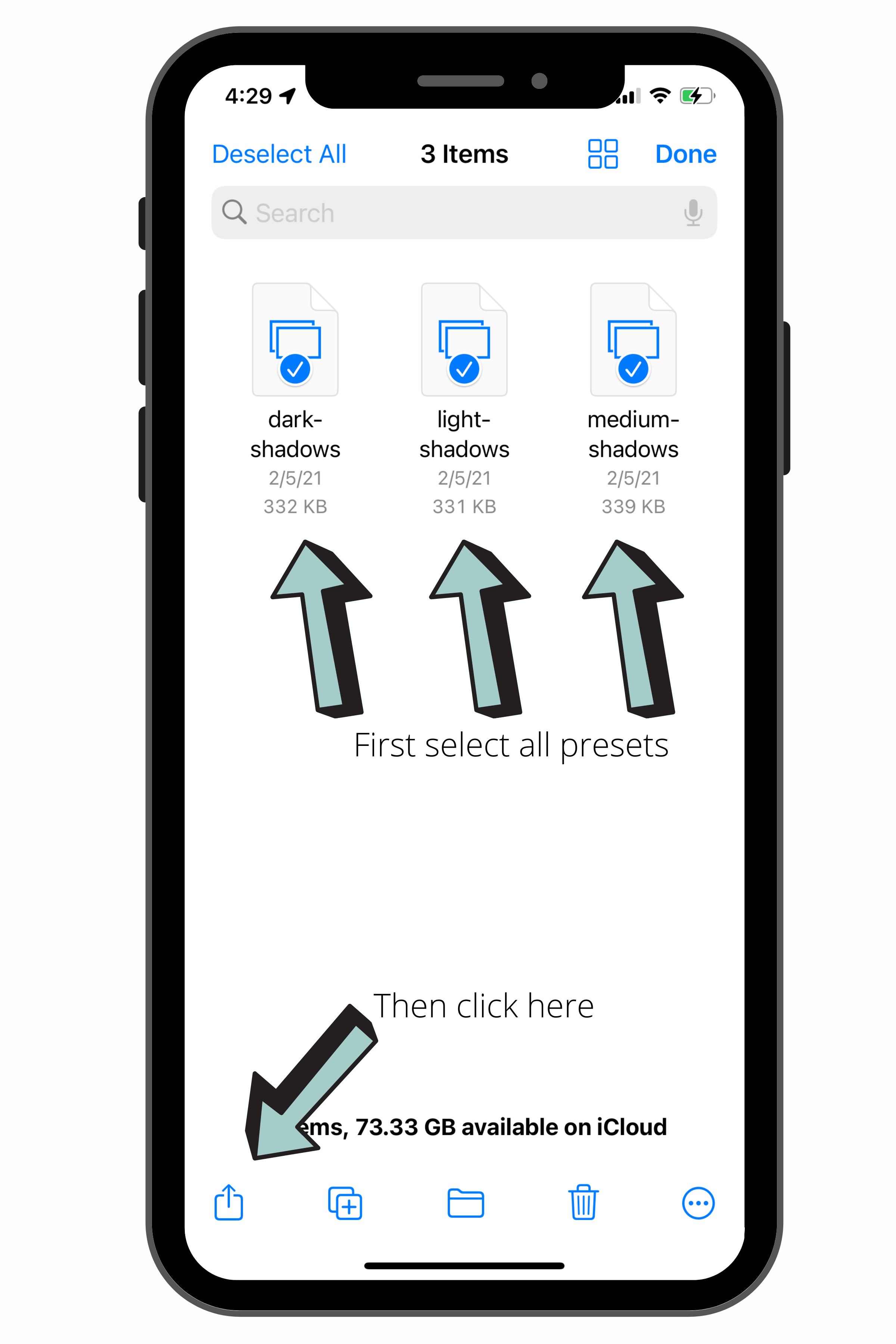 Choose to open these files in LR (Lightroom).
If you don't see the LR icon then you'll need to click more (square with 3 dots) and find LR.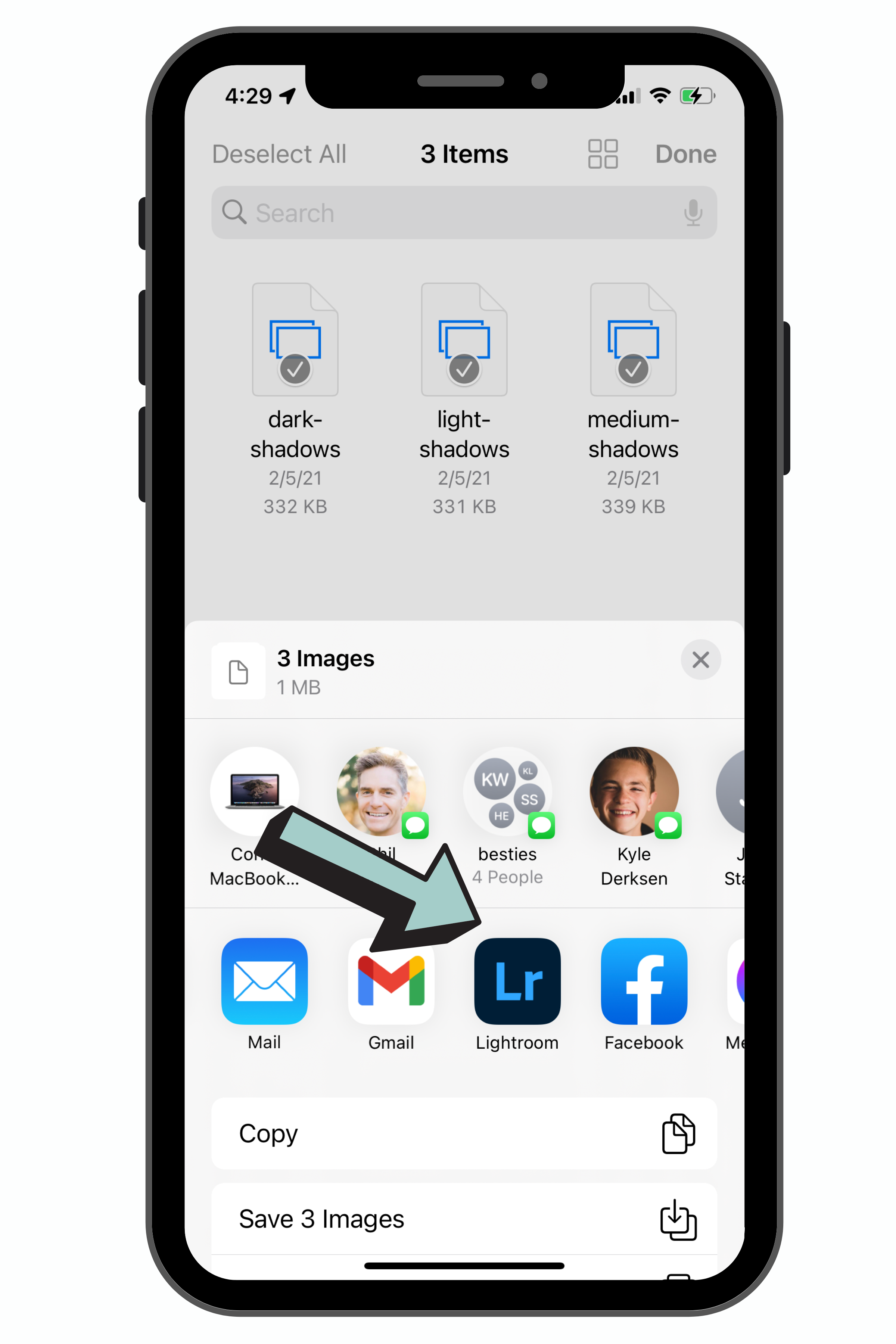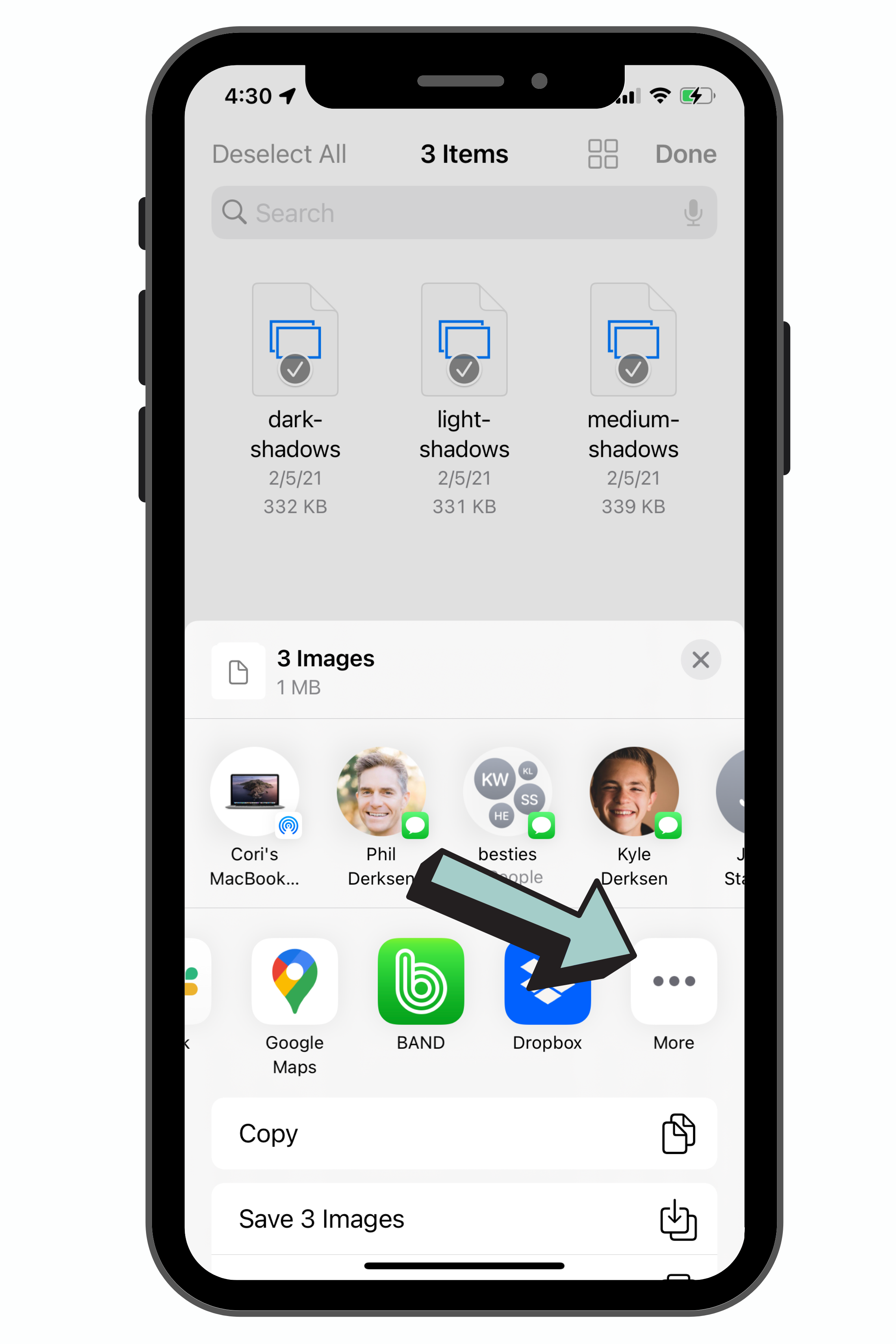 Click on "Launch Lightroom now".
The presets are now in your Lightroom Mobile app. They are called DNG files.
Click on one of the presets you just imported.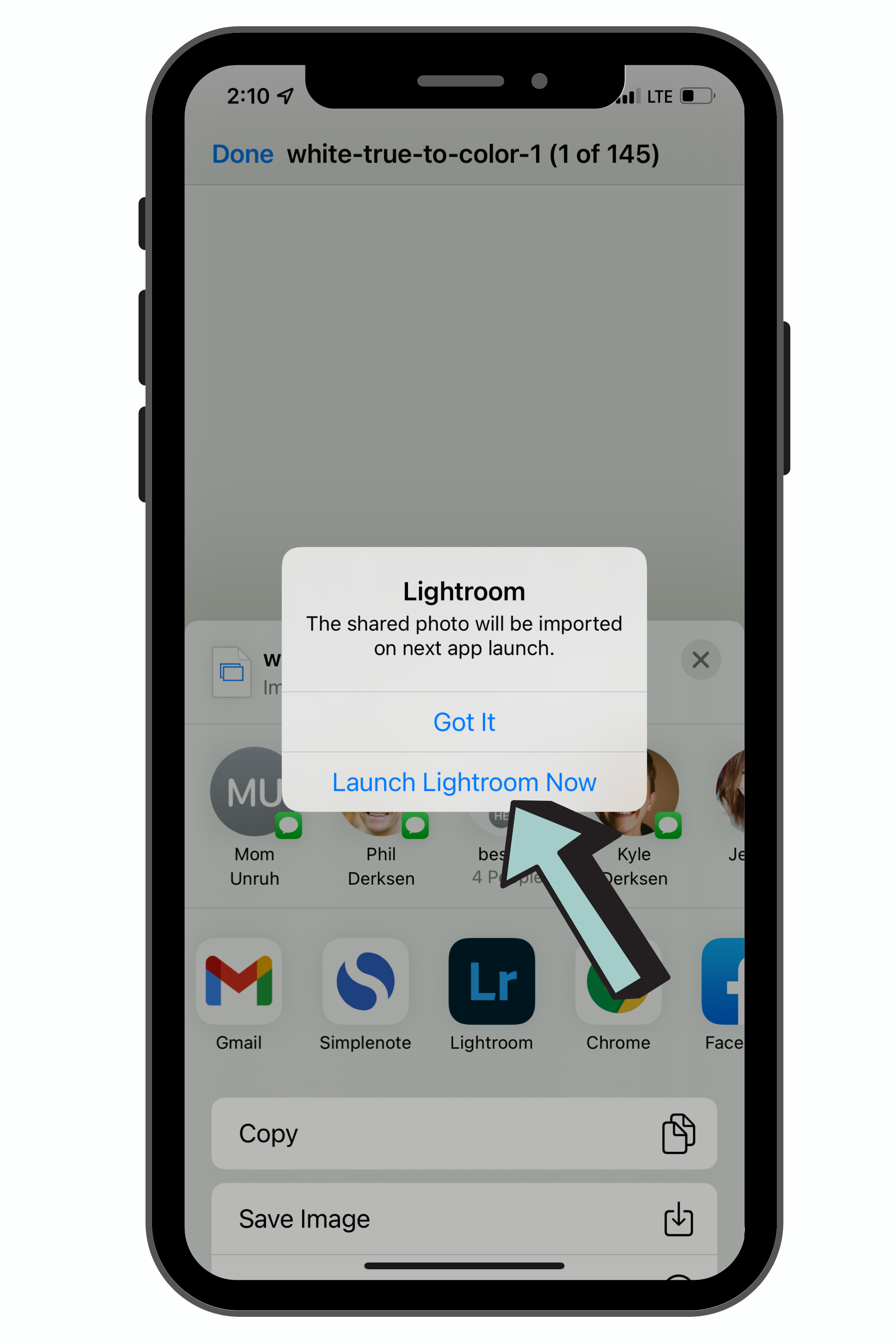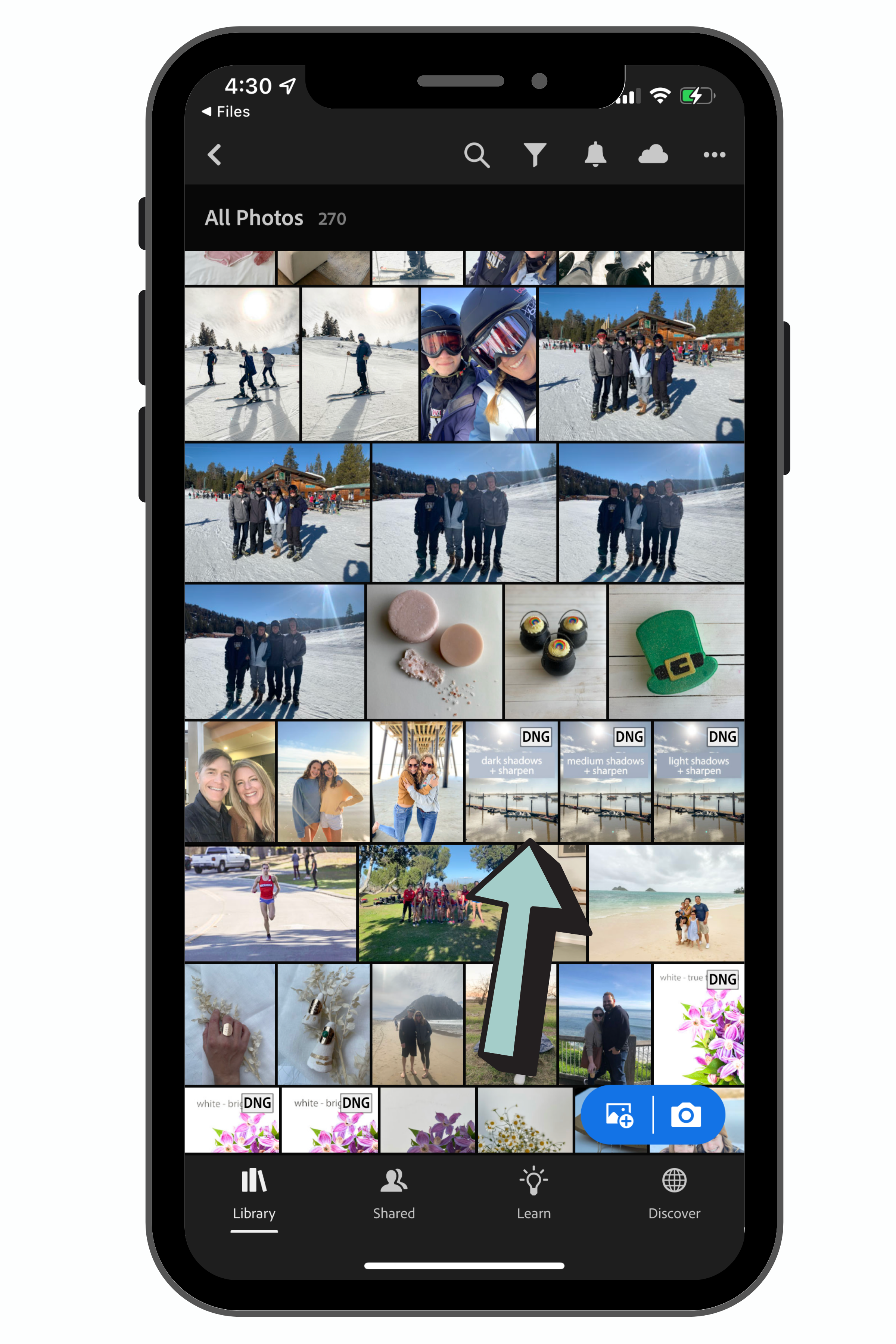 Pay attention to the name of the preset (it's written on the picture).
Now click on the circle with 3 dots on the top corner. 
Click "Create Preset".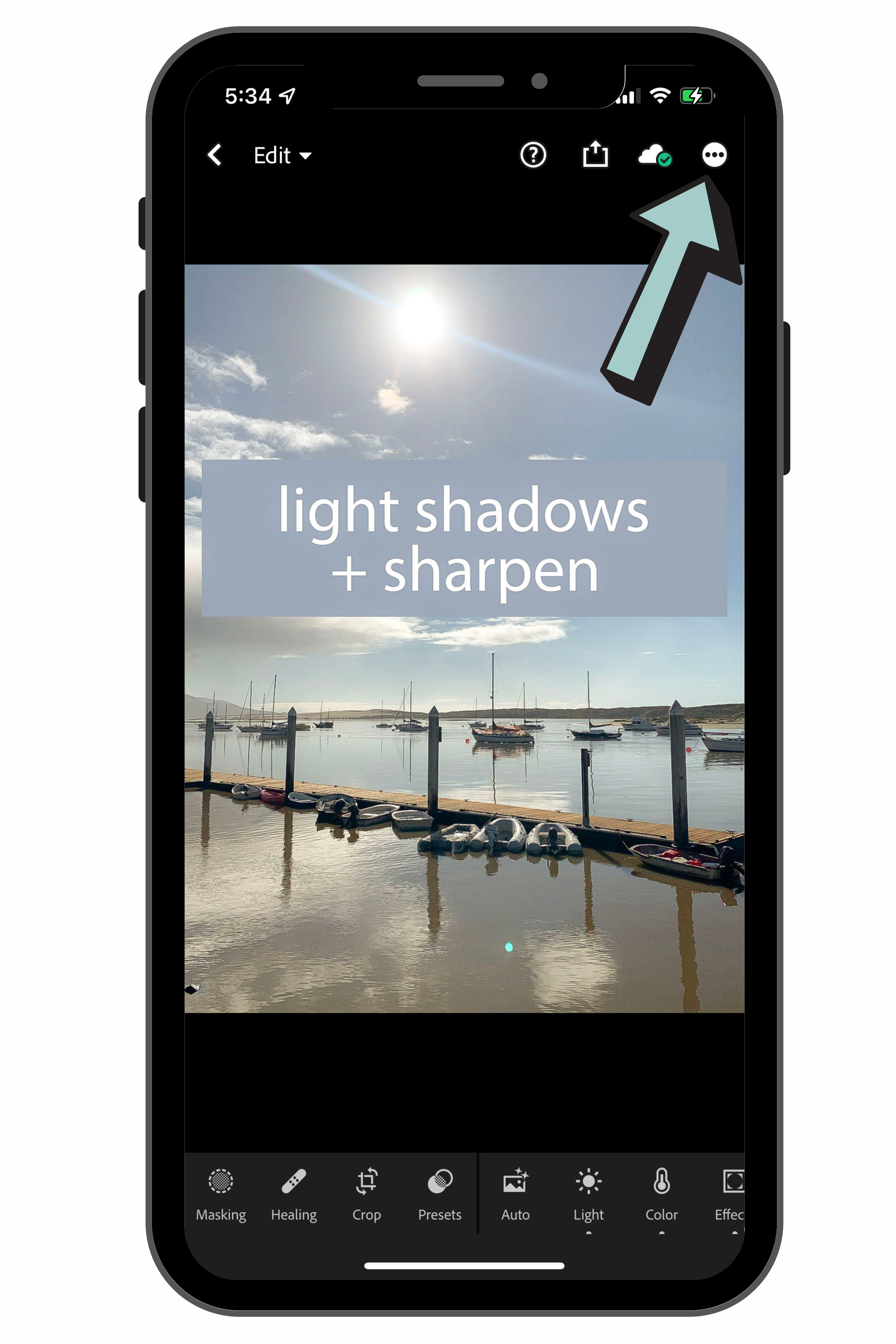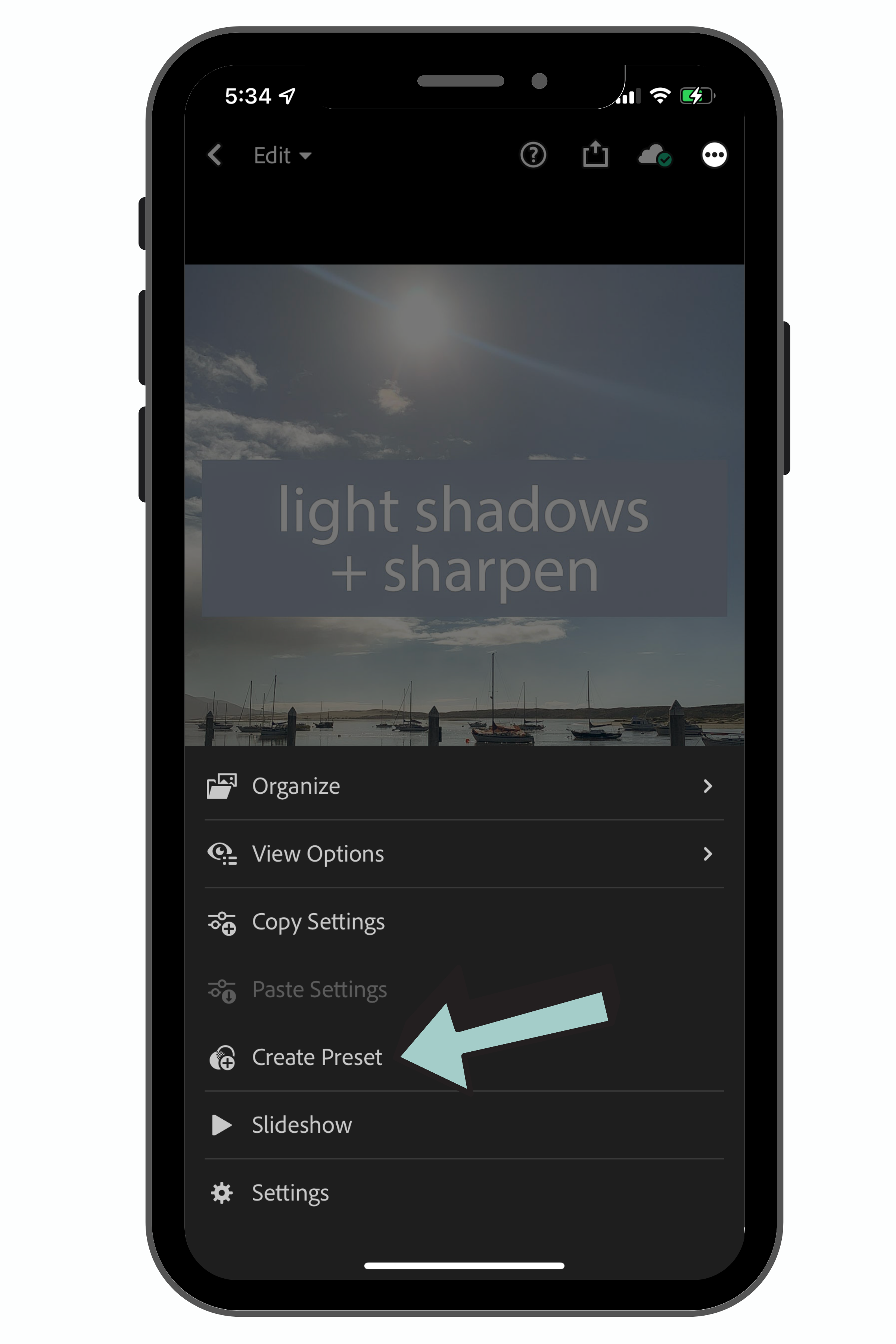 Type in the name of the preset.
Then choose "User Presets" and
"Create New Preset Group".
Now name your preset group so that you can find it later.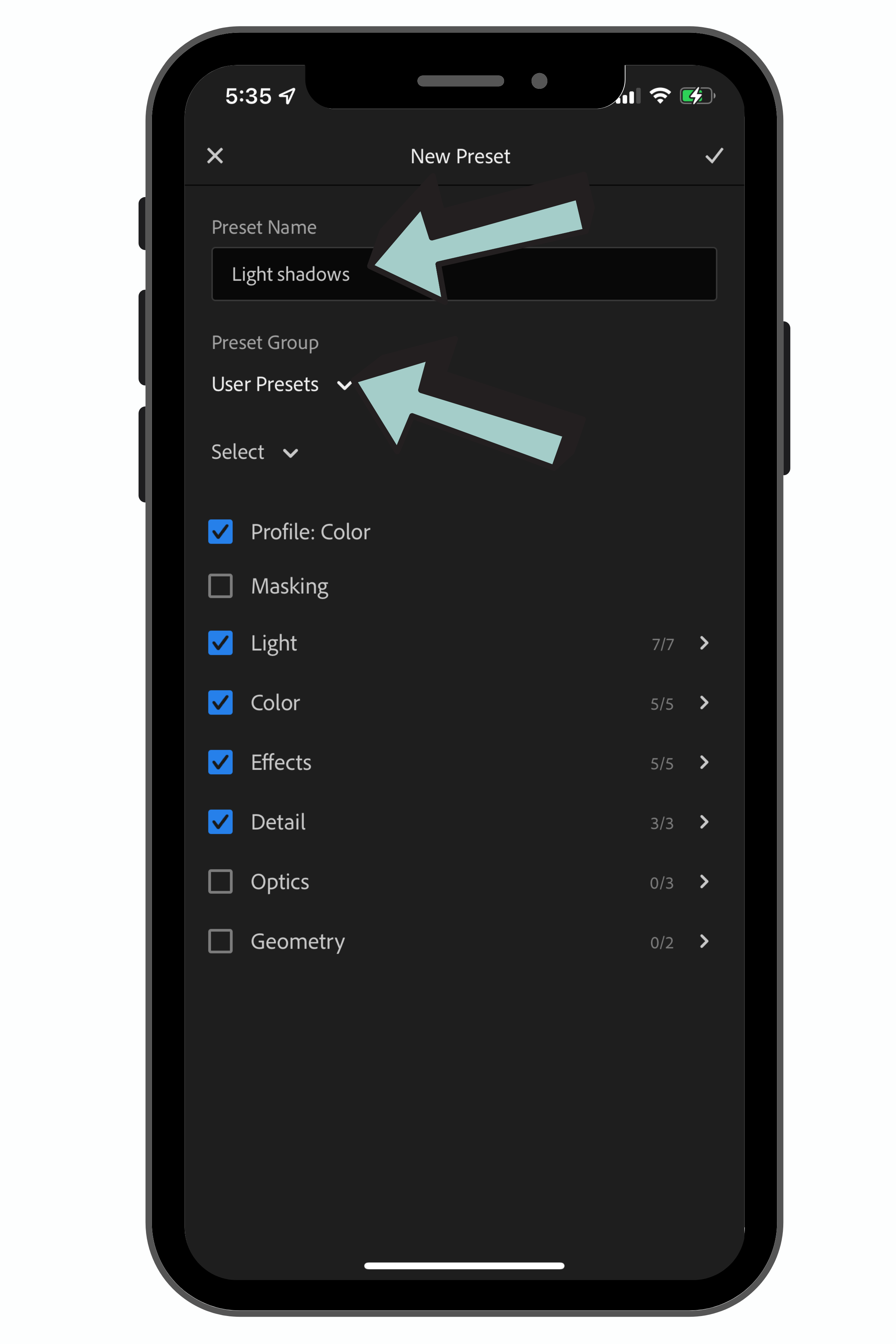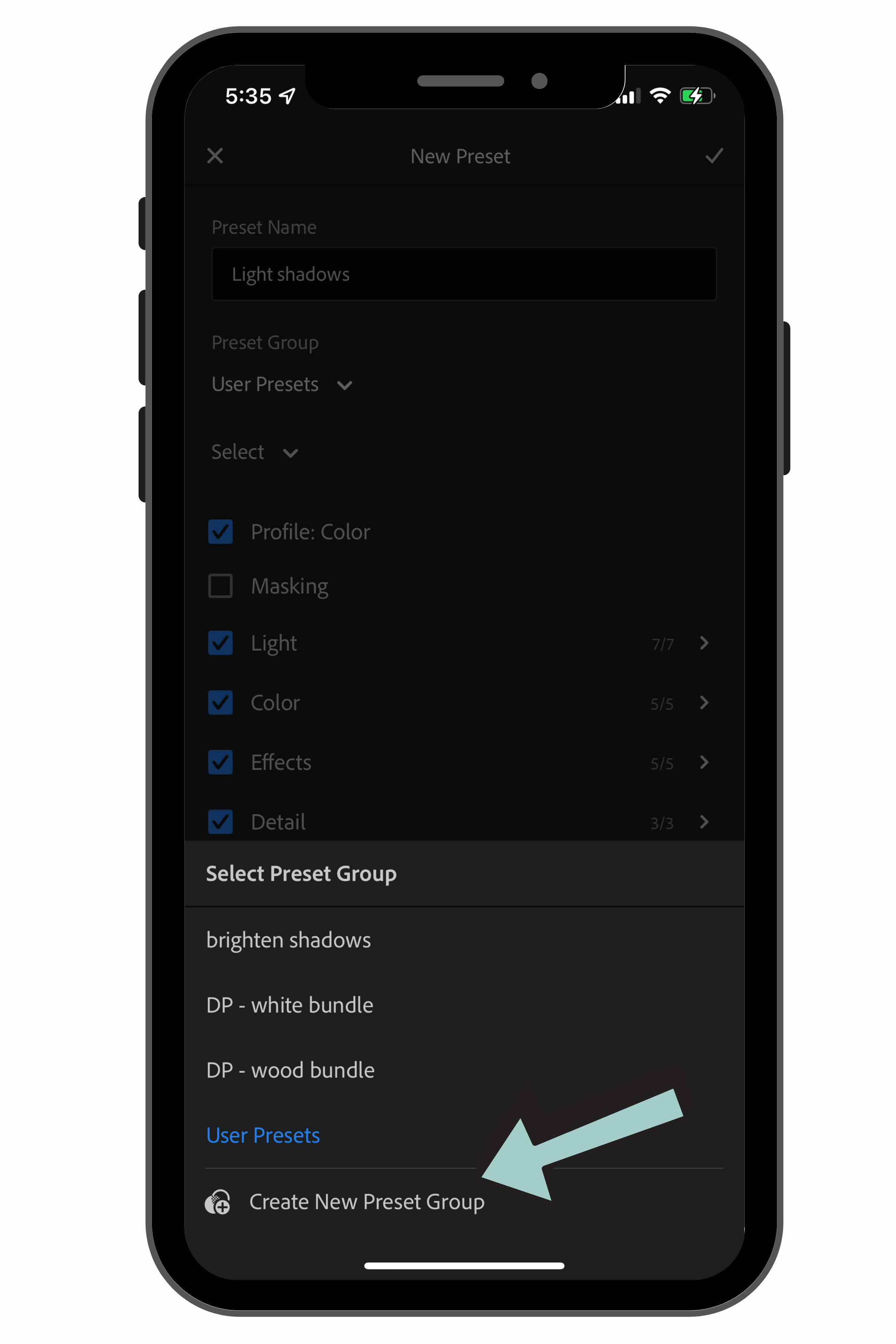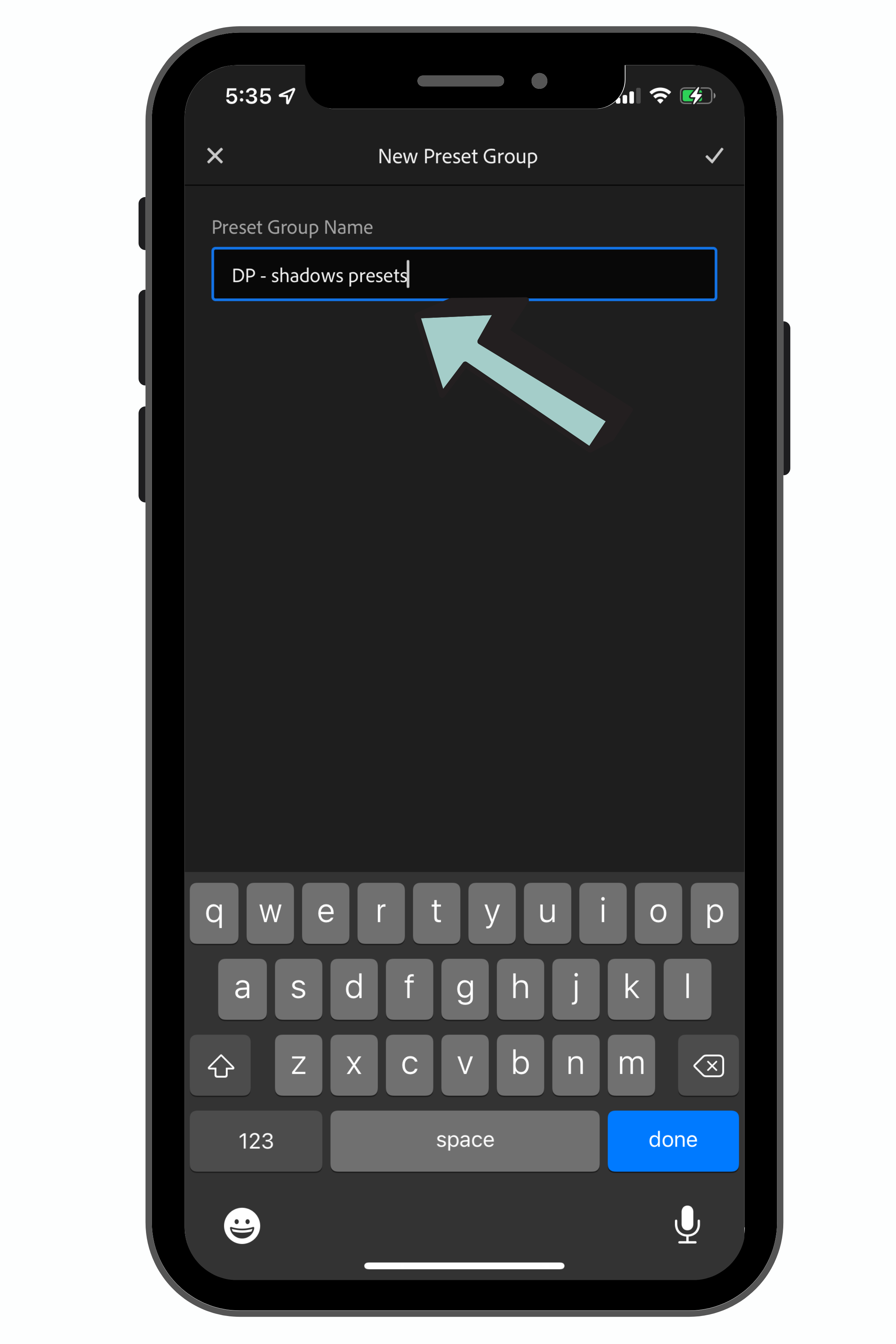 You'll want to choose this preset group as you add the other presets one at a time.
Press the check on the top.
Now choose the next preset in that group and repeat the process.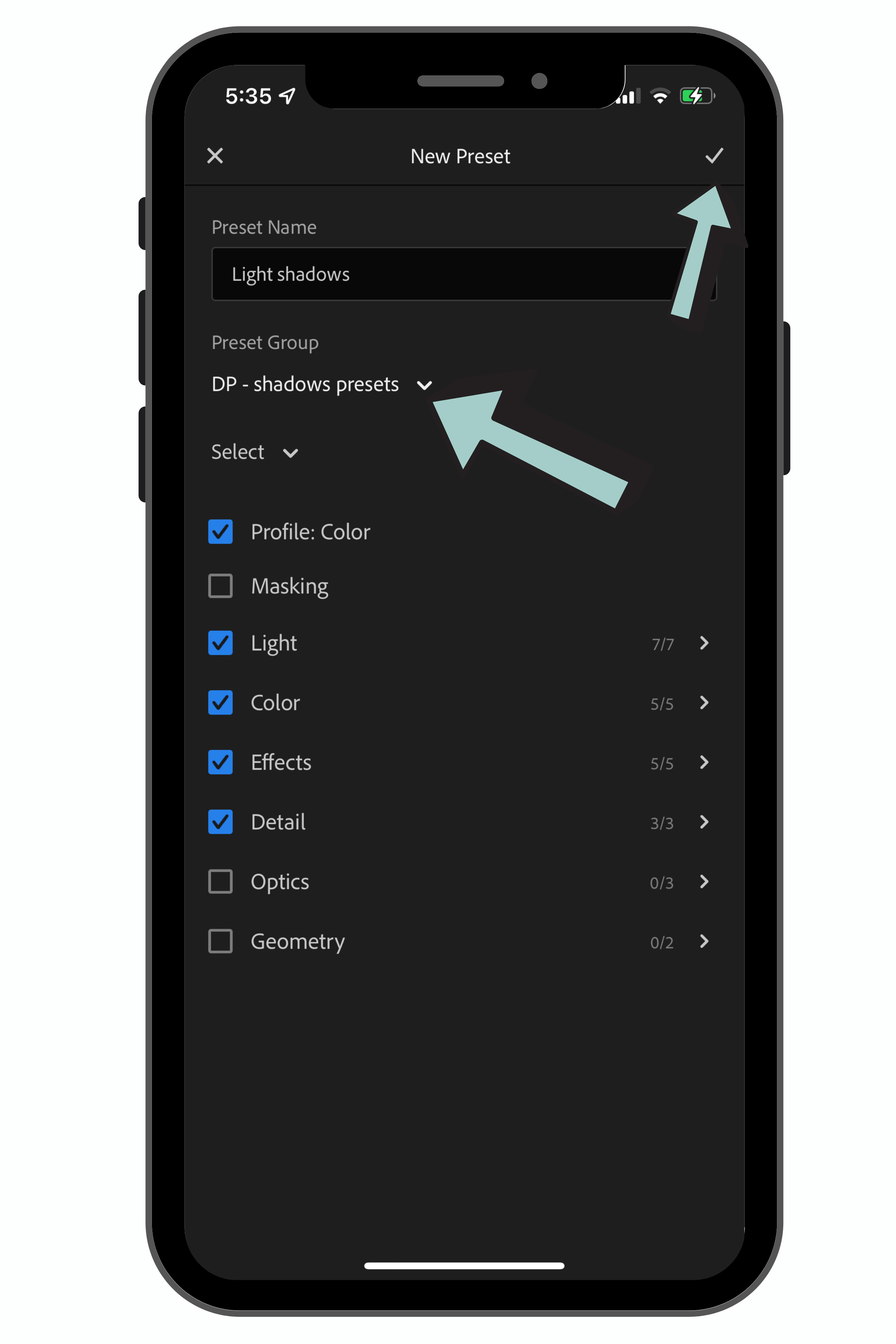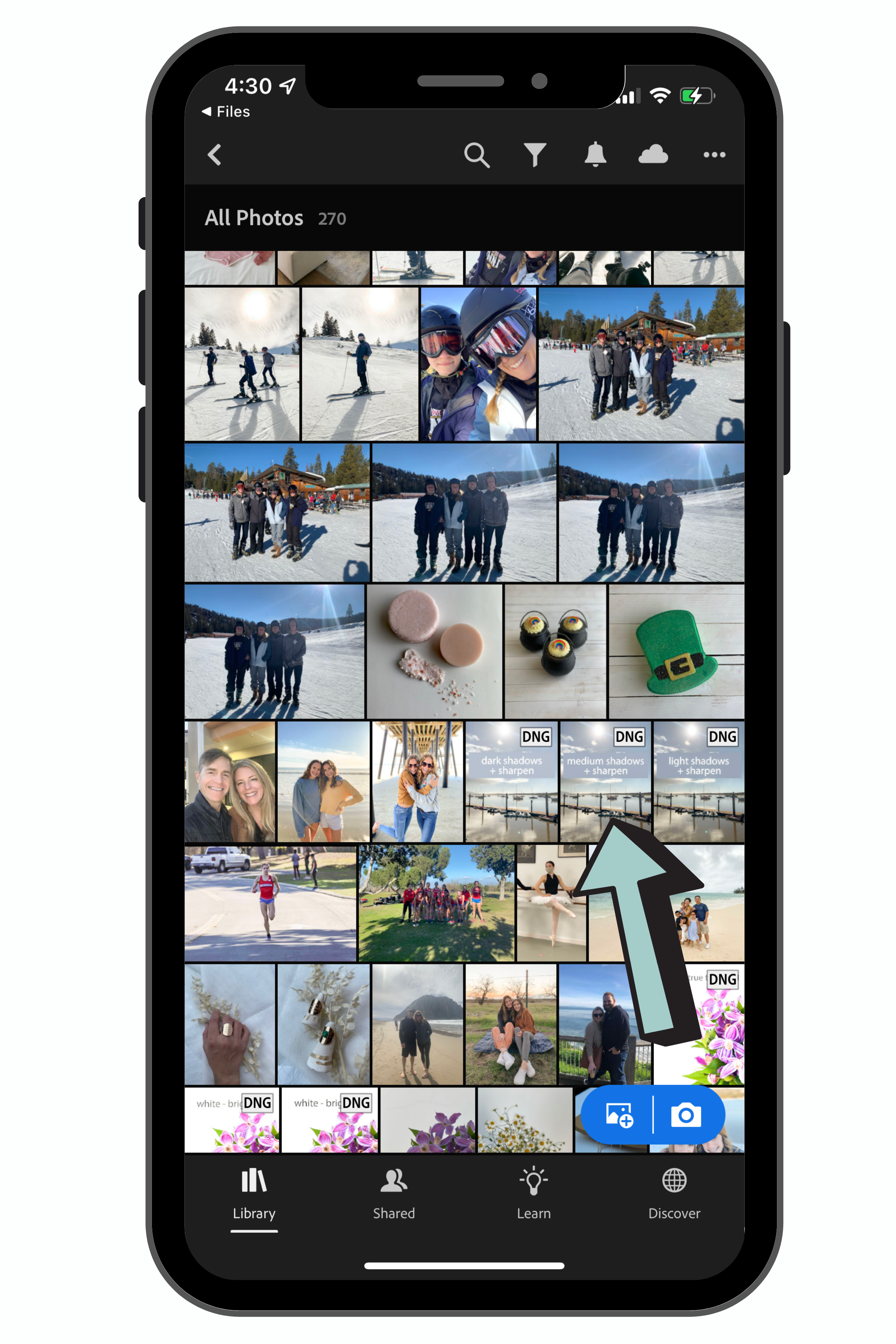 Using your presets in Lightroom.
Choose a picture you want to edit by clicking the blue plus, then selecting the picture.
Then click on presets.
Then choose the user group.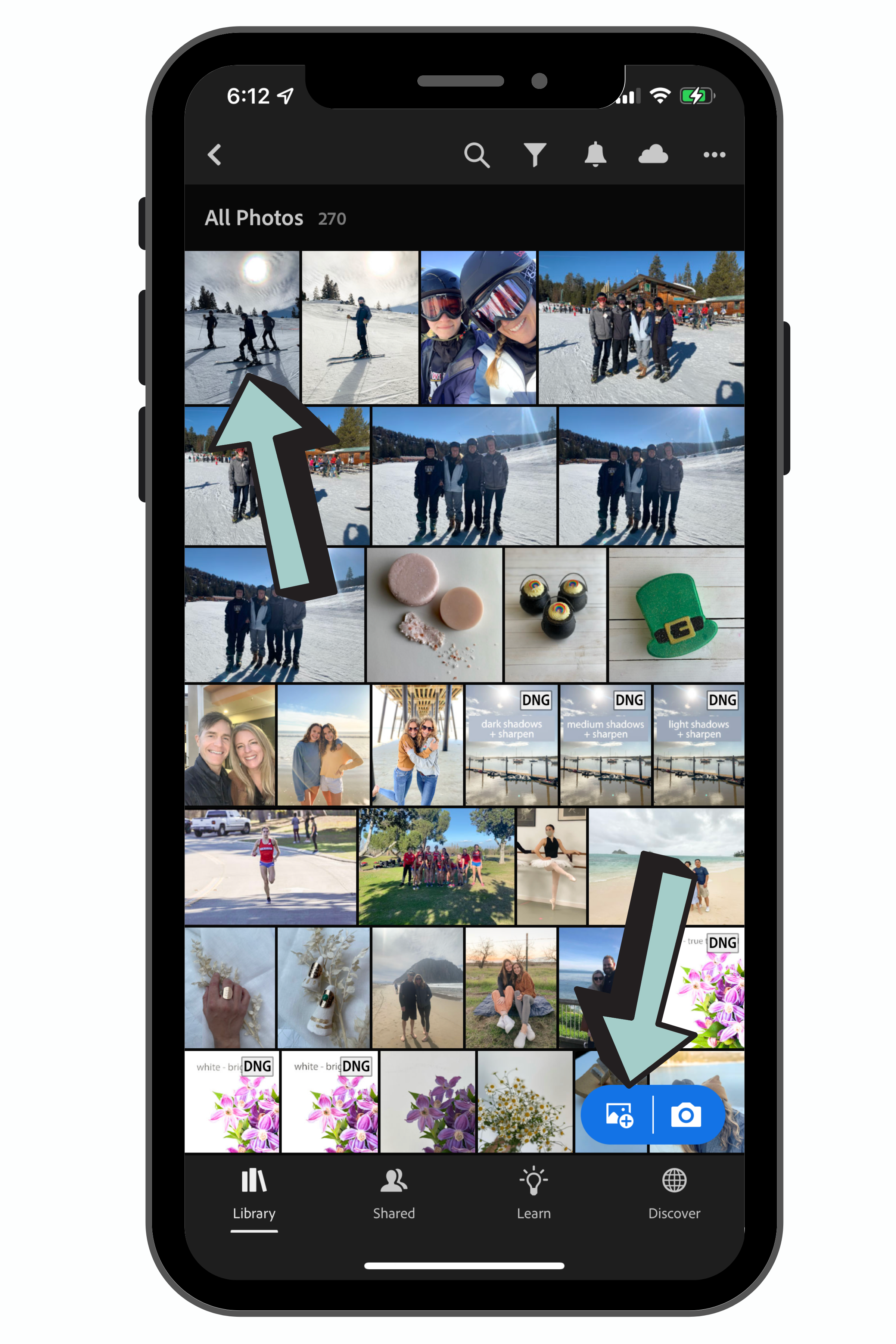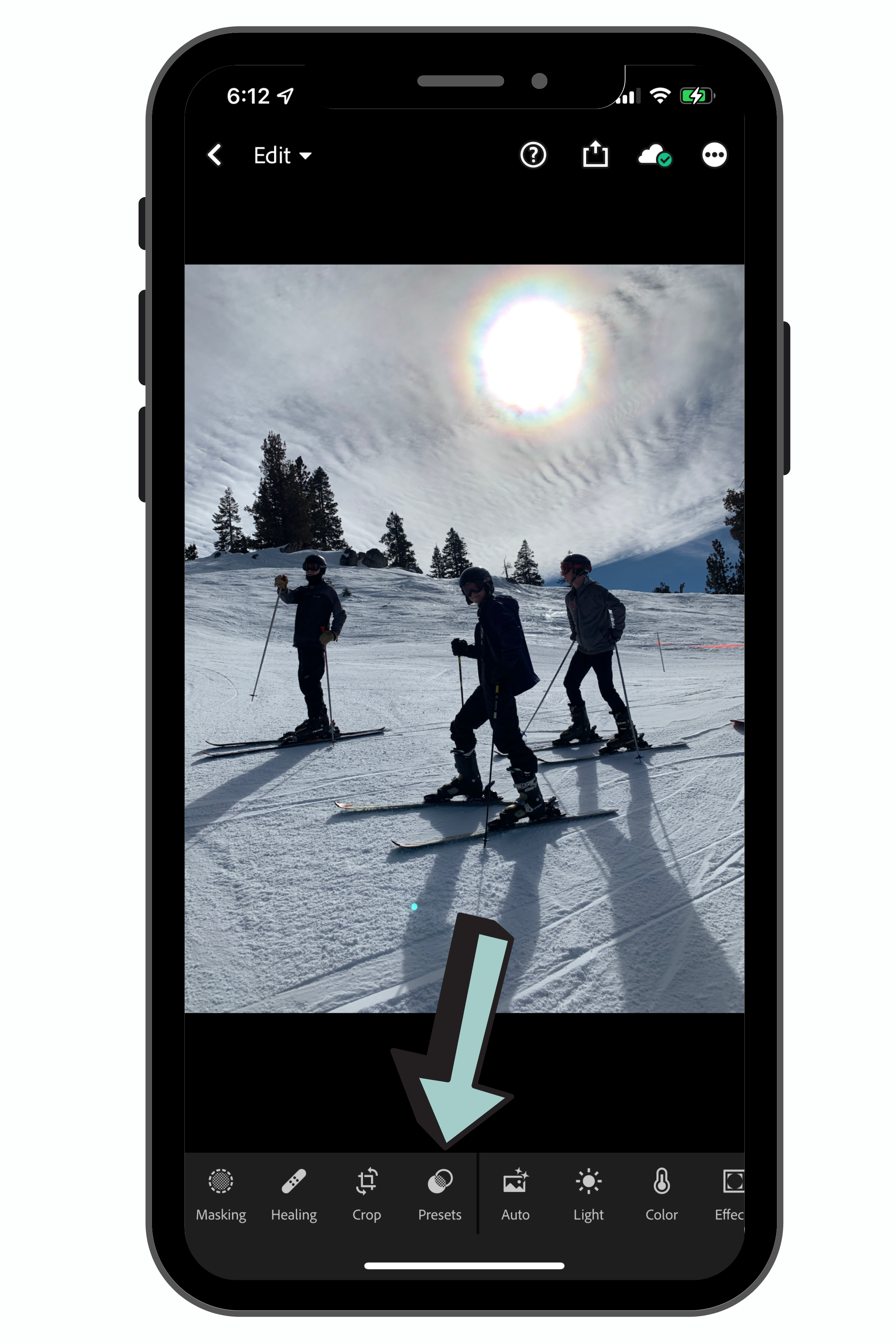 Click on desired preset and see the immediate edit.
Click the check.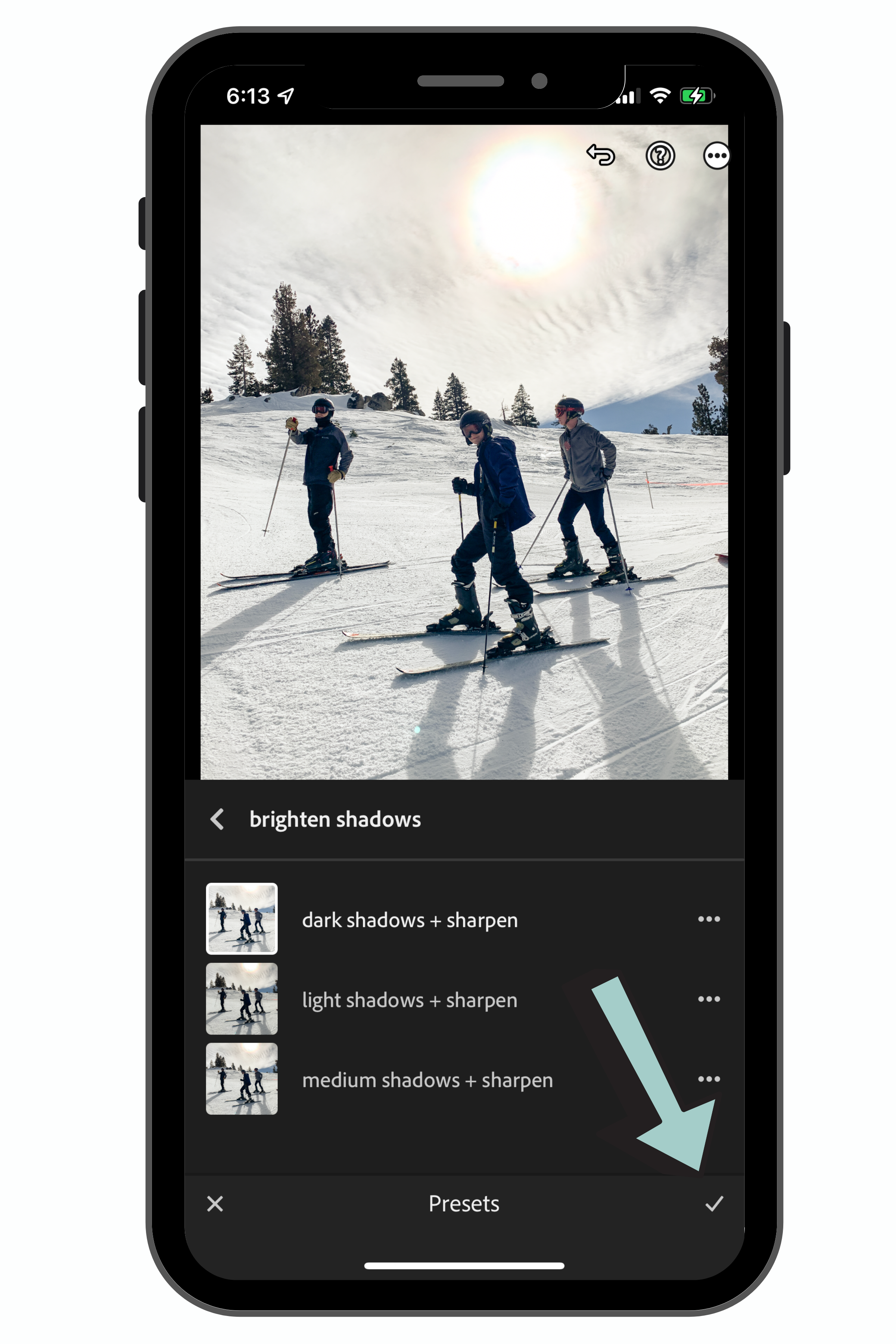 Export edited photo to camera roll.
Click the square-arrow on top and choose "Export to Camera Roll".
Click the back arrow to go back to all photos.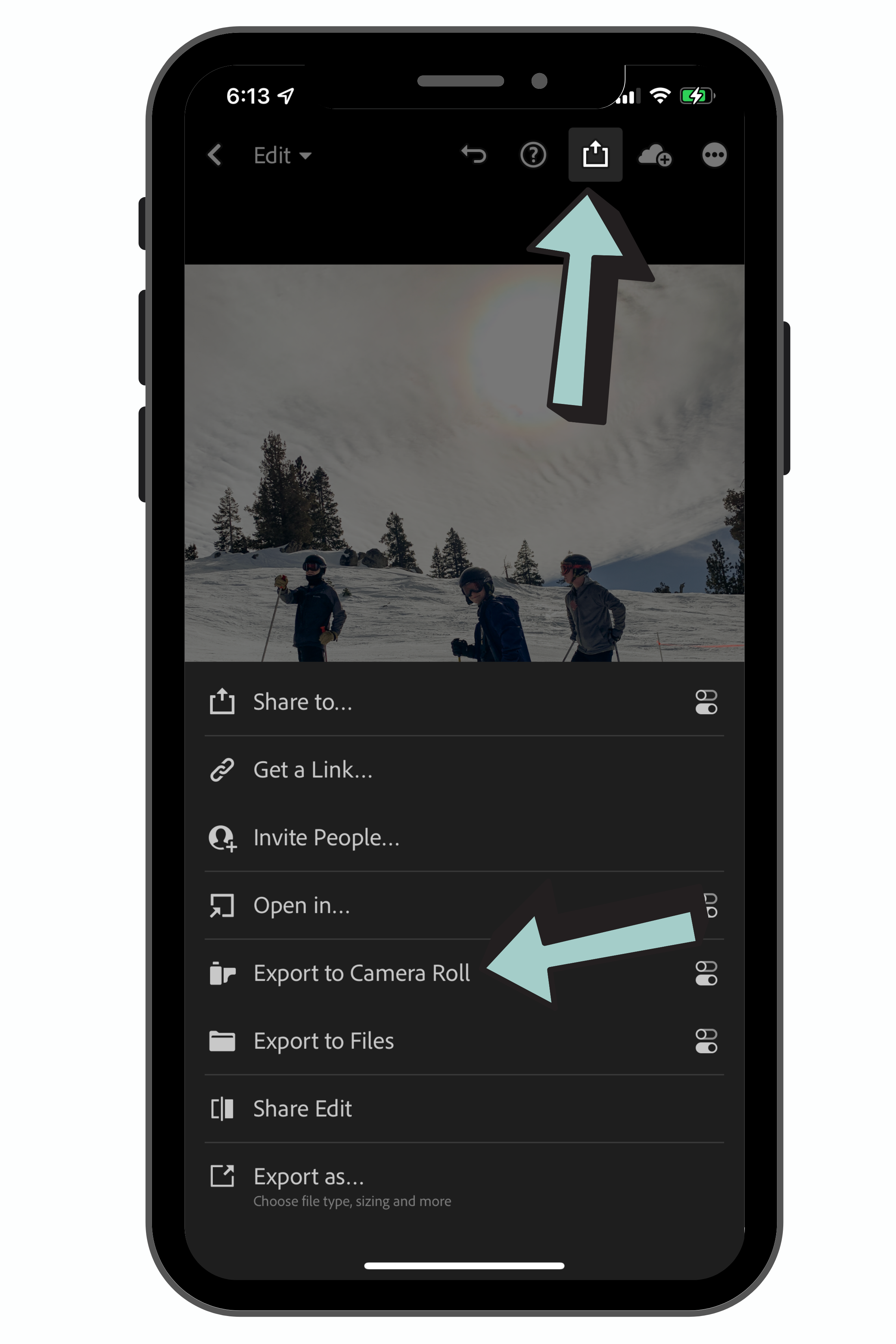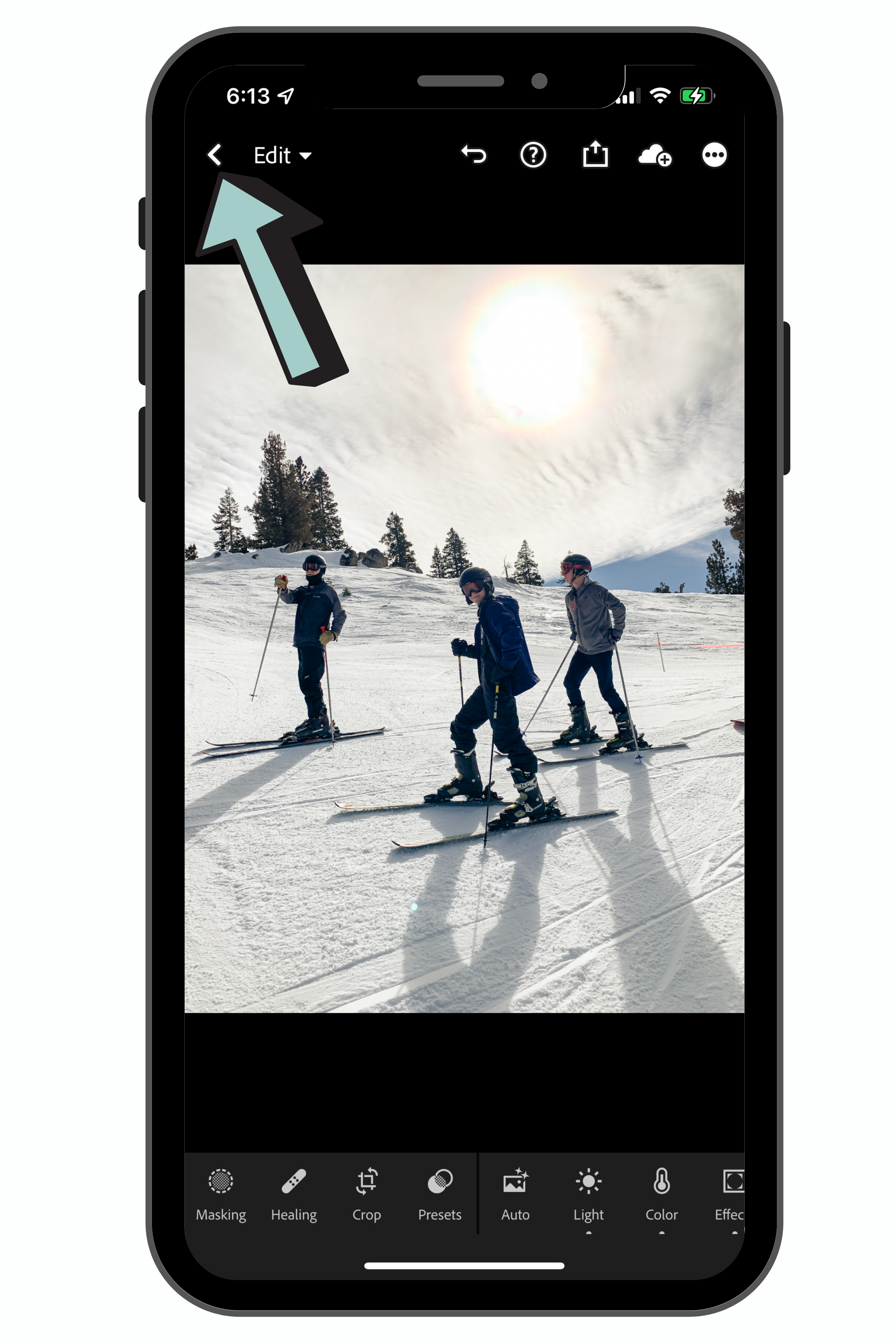 Android Users:
Watch this video.
We recommend watching the videos on a computer while installing presets on your phone.

On your computer go to derksenphotography.com/presets