Do you have a WordPress blog (photography, personal, sewing, etc)? Do you use Pinterest? Well, if so then you need to check out this pin it button plugin.
Do you see the red pin it button on the bottom of my blog posts? That's from this plugin.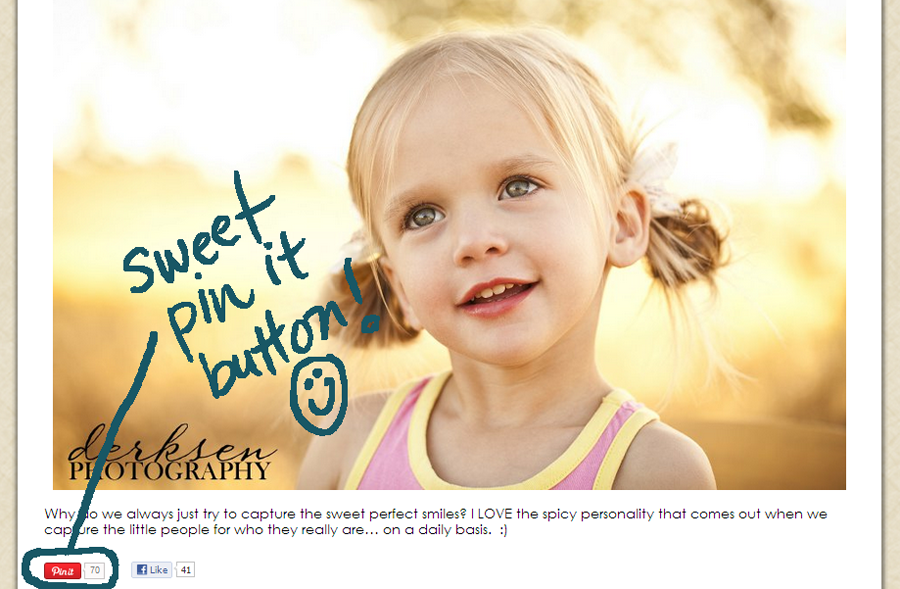 When people click this red pin it button they are presented with a selection of pictures to pin onto Pinterest from that particular blog post. It's been great exposure for my little photography business. 🙂 It has a lot of custom features and button style choices that the typical pin it buttons don't have….. like this bubble counts up how many times that one blog post has been pinned. See the number 70 above? Molly's cute little face has been pinned 70 times from this post alone.
And sometimes once your blog post gets "pinned" they can even go a bit viral….meaning they just keep getting re-pinned and re-pinned. Like this one below…..geesh! Really? Amazing right?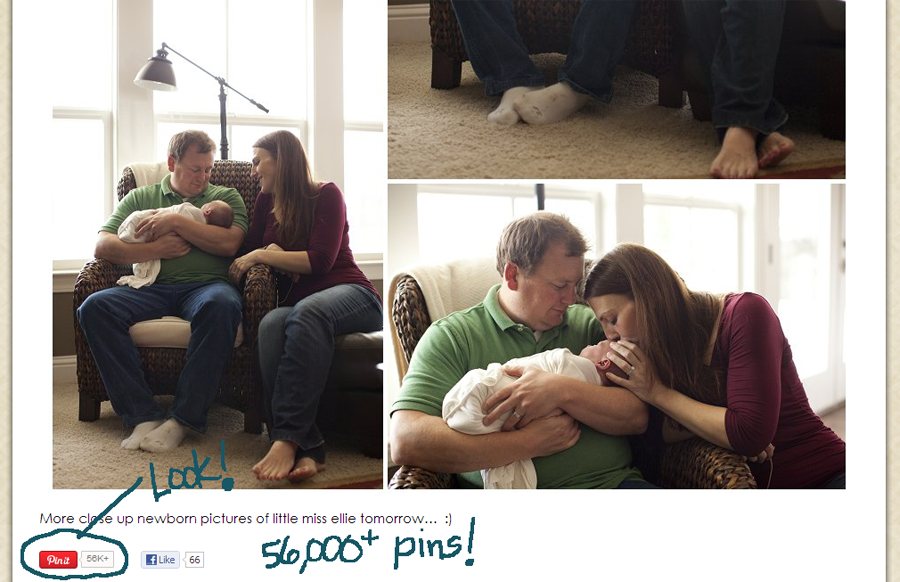 It's worked great for me and is super simple to install. Anyways…I obviously recommend that you check it out.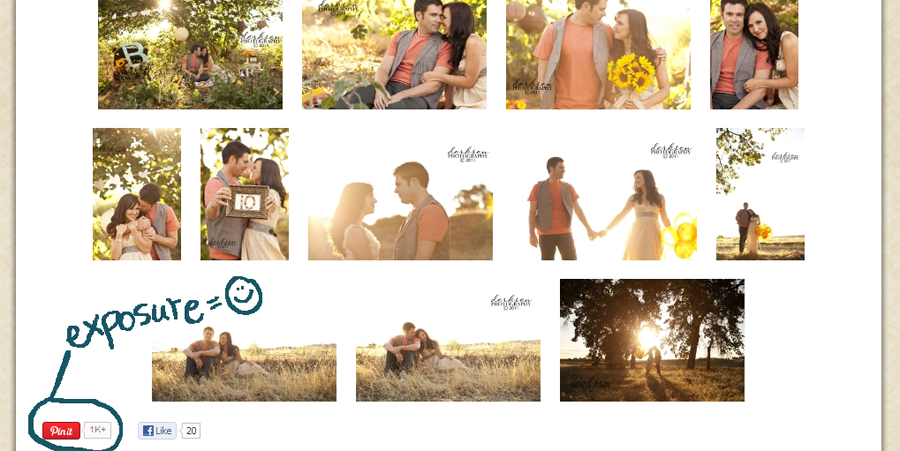 This is for sure a shameless plug for my amazing husband who's the creator of these deluxe pin it buttons and all their custom features. And for my blog readers he gave me a special coupon code to use. Just enter PROLAUNCH (all capitals) for 30% off just until this Saturday, October 6th. (discount expired)