Just wanted to give you an idea of how truly fantastic a 30×40 canvas or framed image can look in your home. They're not as big as they sound and they are truly, so very… fabulous! And they often make much more of a statement than three or five smaller images together.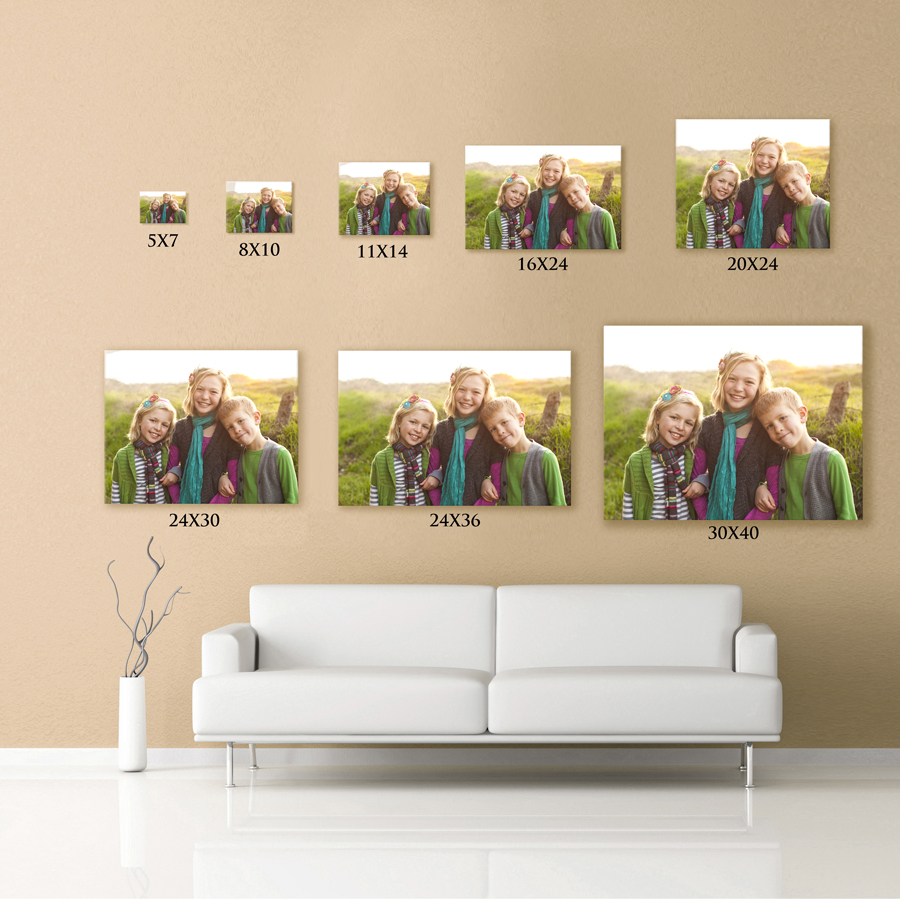 The canvas above my smaller couch in my living room is a 30×45 and I love it. Here it is pictured below.
The photo of my family was taken by Aaryn James.